Some more things from Christmas!
So my sister really liked the camera case I made myself in September, so I got out those same fabric scraps and some lace and made one for her camera.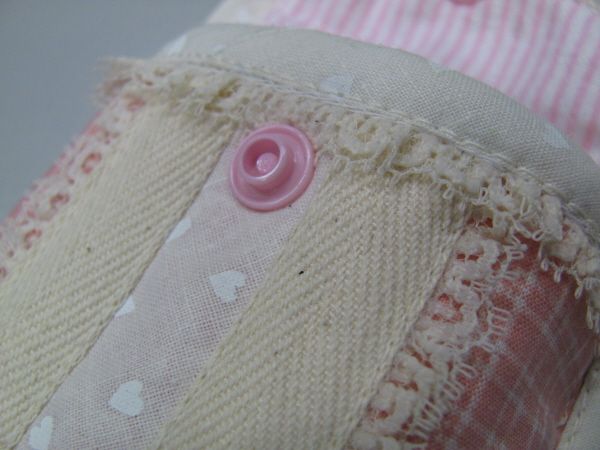 Camera case & kitty bag!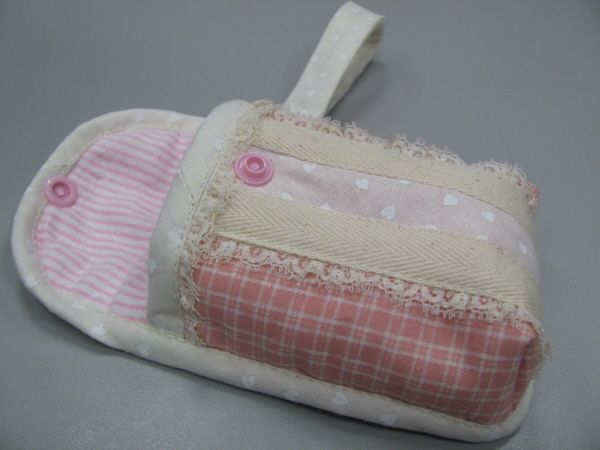 I had seen this type of design when I'd searched something like… "Camera case diy," probably on pinterest, for ideas on my own camera case.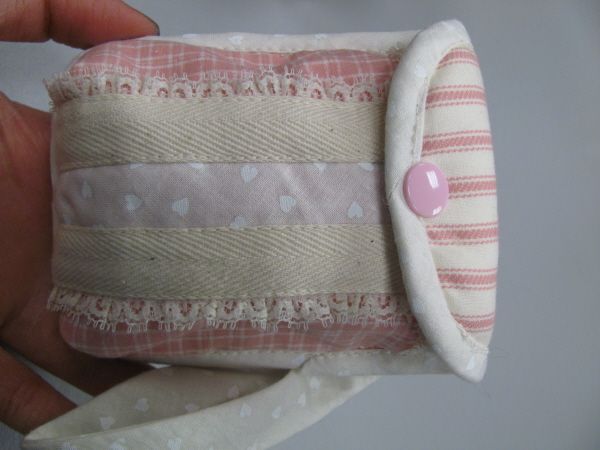 It's a super basic design, long skinny piece for back and flap, short wide piece for front, darts for corners, and then slap it together with binding.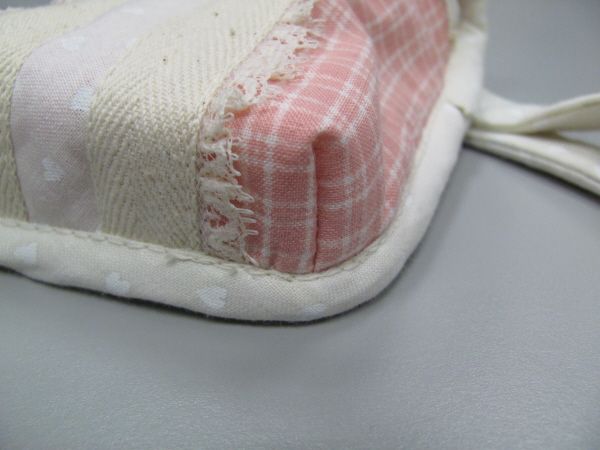 I used fleece as the batting, and lined it in flannel.
Then I had to get another gift covered so I browsed my pinterest (my addiction 8D;;) for something cute and decided I like this bunny bag. After I saw how it's just a rounded rectangle sewn up the sides, I didn't look at the tutorial though. Which… probably caused some issues (like I'm not particularly fond of how the base came out).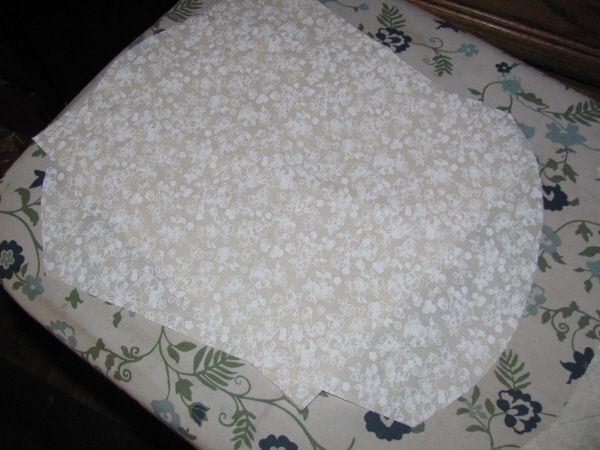 Anyway, got more scrap.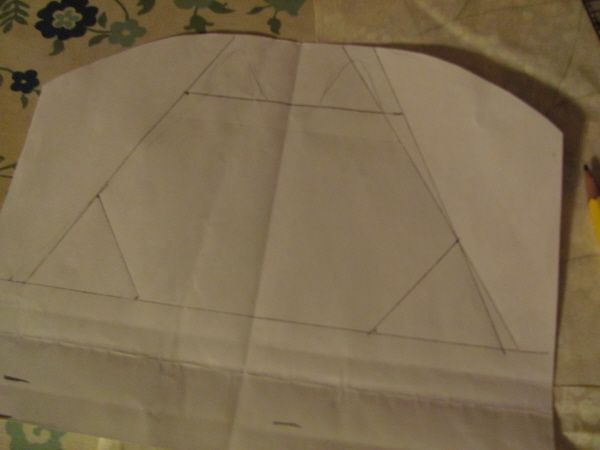 I knew she would like a cat waaay better, and wasted a lot of time looking for some scrap I might have that would be black on black, for Pippin, but ended up with just plain black cotton.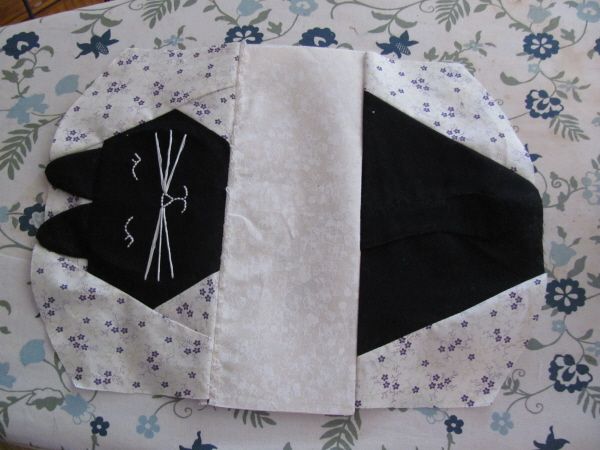 Anyway, basic piecing, semi quilted onto some batting.
I think the tail is my favourite bit.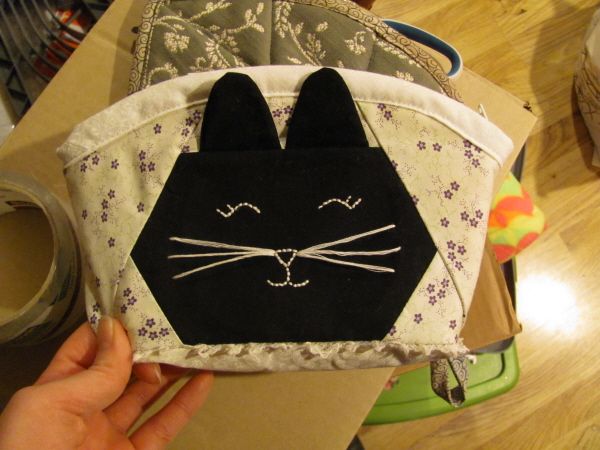 The face is just stitching with embroidery thread.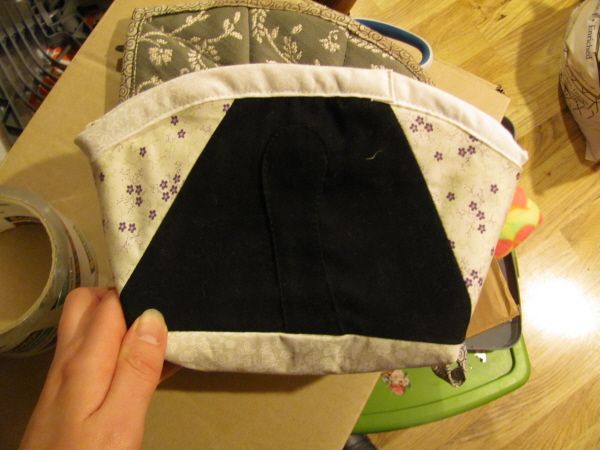 I didn't like the way they just slapped binding over the seams, far too bulky, so this is fully lined with pockets. 'Cause, pockets are awesome.
I made one other thing, but I can't seem to find pictures at the moment, so perhaps in the future they'll be a part three.