This Christmas I made a lot of handmade gifts.
For my family, but there's a lot of them (so Imma break this post up).
Some things I remembered to take pics of when I finished them, and others I was like "Augh gotta get a pic before I wrap it!" so sorry for blurry, not ironed things for some of them :/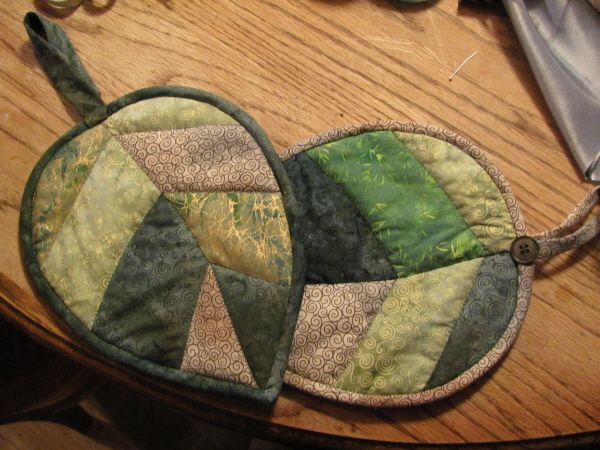 Originally I made this for my mum.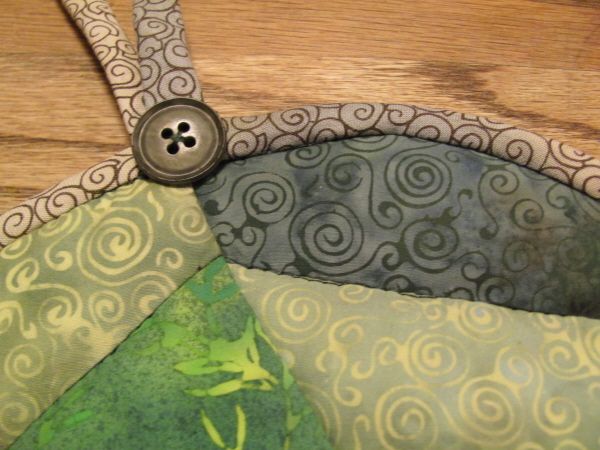 I drew a picture of a basic leaf on a piece of printer paper and then just cut it out and added 1/4″ seam allowance to each piece as I cut (except for the outside edges). My terrible stitching in the ditch ;_;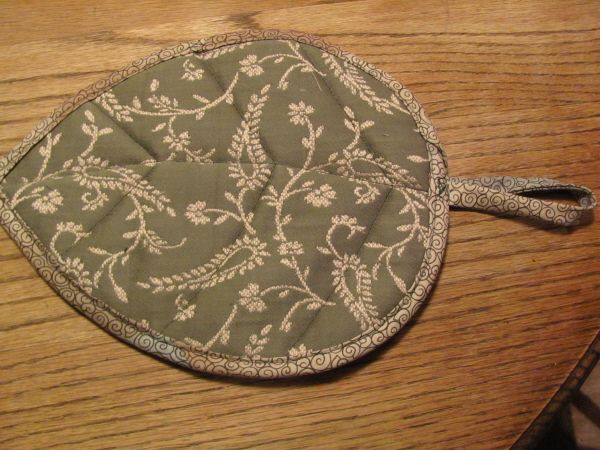 And then I just finished it off with bias tape and a button. All scrap fabrics!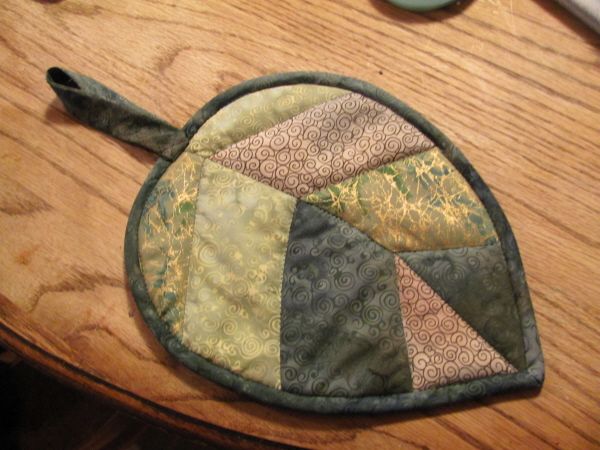 When I gave it to my mum, she said a family friend would probably also really like one, so I made a second one and let my mum choose which one she wanted >.>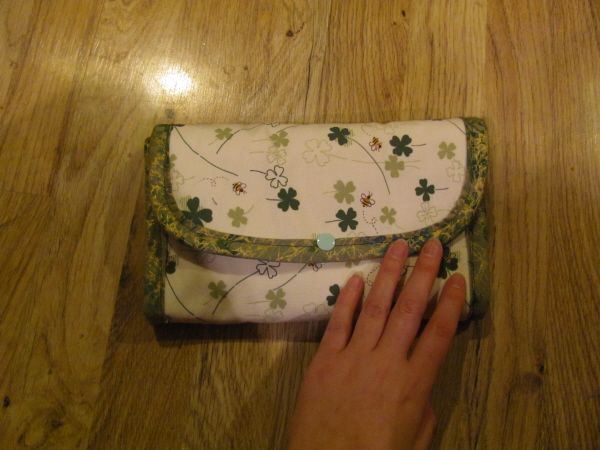 Then I made a makeup case thing for two of my sisters.
I started with this free pattern by Lindsey Rhodes and modified it based on looking at other cosmetics cases.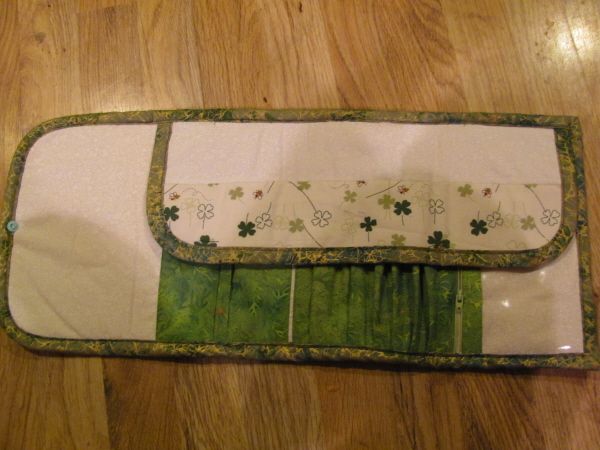 I don't really wear makeup, so I ran several designs off a makeup buddy 8D
I'd also just ordered Kam snaps and wanted to snap EVERYTHING. (I wish I'd got a basic black though :/)
This is another sister's.
I really liked the fabrics used on her's.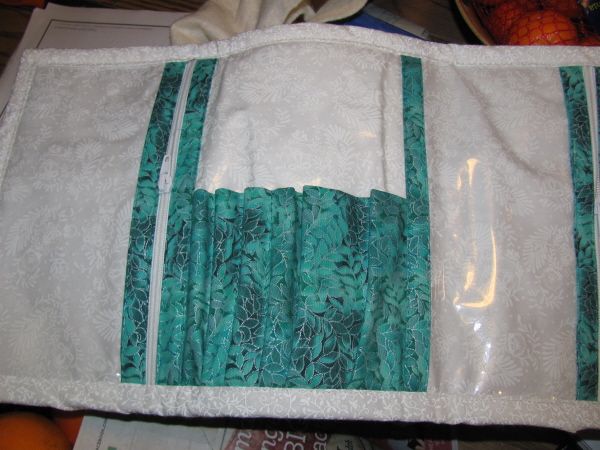 Everything is still scraps! Most of it came from my gramma, who quilts.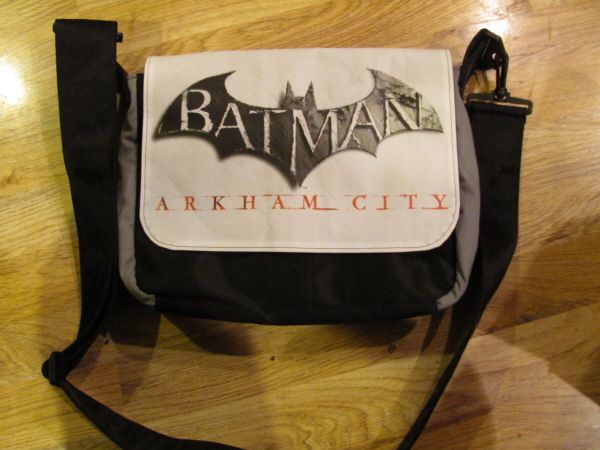 For my brother I made a messenger bag from a San Diego Comic Con promotional bag (and scraps).
I wanted to put A MILLION ZIPPERS, but I got lazy. So there's this one on the back.
This one on the inside.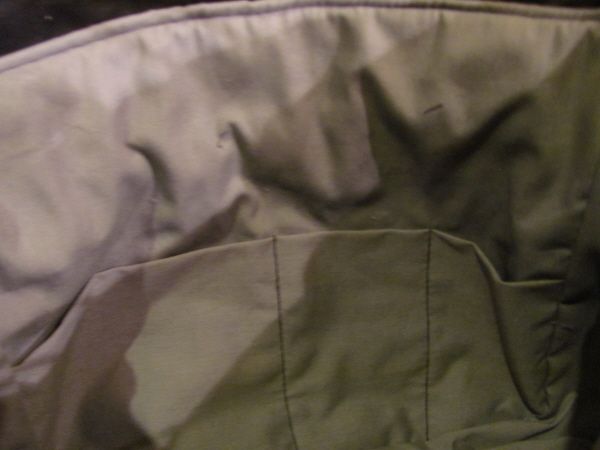 And then pockets elsewhere.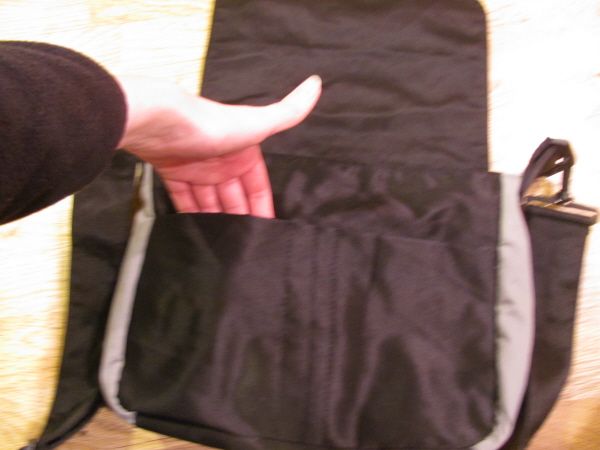 It looks way better in person :/
My favourite bit was I was able to use the hardware from the original bag for adjustable straps, that was super exciting for me 8D;;;
I told him it was a purse, so if he didn't want it, I'd understand and take it off his hands…