2013 is over!
Here's what was new, cos wise: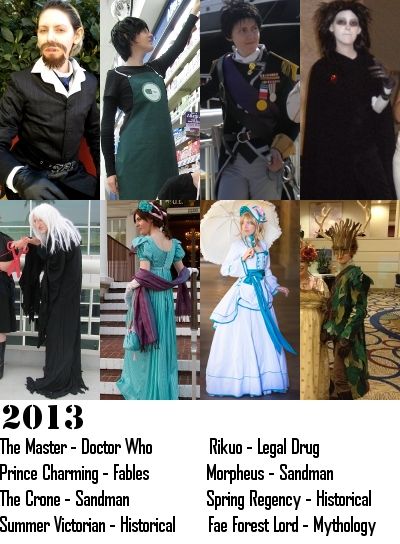 Suuuuuper scaled back on the production this year, apparently. I didn't necessarily feel like I did less though.
I had planned on doing more Historical in 2013, but I only managed two.
Highlights after the break!

Gallifrey
I was, at first, super jazzed to finally be doing Survival version Master, which pretty much completes all the Masters I wanted to do. But I'm not really happy with the results, and can't be bothered to redo it just yet.
However!
I got my picture w/ Mr. Hines and I love it.
Pride & Prejudice Ball
My first ball~! It was very exciting, in concept, and in my mind it was much cooller than it actually was.
Plus Doris took this photo that makes my dress look awesome
And very period (dancing w/ a much older man. He probably took pity on me, as an old maid).
Fanime
This year was the most casual Fanime ever, for me, and I spent a lot of time behind an artist table (which, will probably happen again in 2014, but it's fun).
But I finally did Legal Drug/Gouhou Drug with Sumi! We've talked about doing this for years.
It was my second easiest costume of 2013 (the easiest was The Crone, which is my Voldemort cloak over regular clothes, and prosthetic!), but we had a lot of fun with it.
San Diego Comic Con
I plain ran out of time to do what I wanted, because I didn't calculate into my time management the night class I decided to take which ended the first night of SDCC.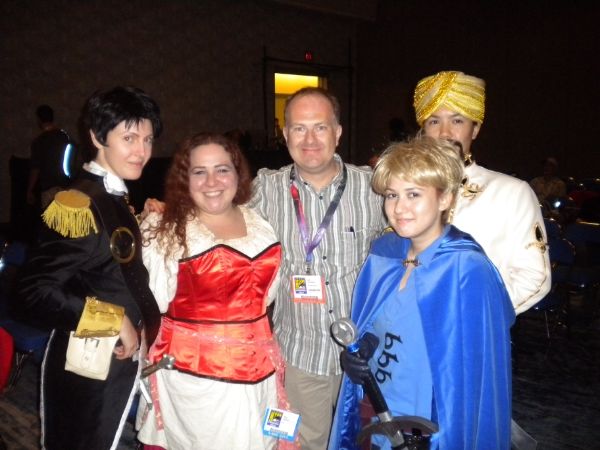 Getting our photo with Mark Buckingham in Fables gear was super awesome though.
I really liked being Morph, and hope to make an awesome and not tossed together Morph this year.
Summer Victorian
I made another Victorian!
In September a bunch of us got together for a Summer Victorian shoot w/ Jeffrey Kuo, which I never got around to posting about, but maybe will, as I still catch up.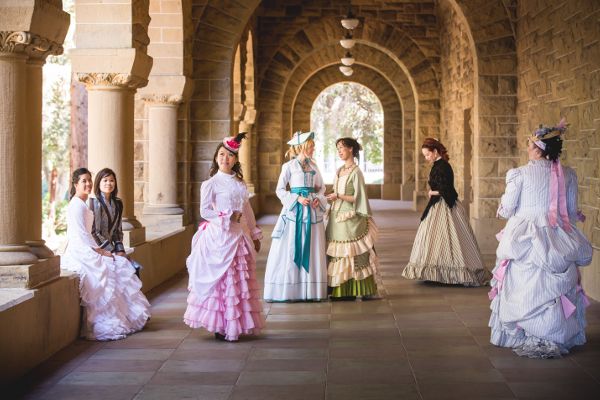 But everyone was so lovely ;_;
I have such beautiful and talented friends.
Convolution
I was at this con for like… 4 hours, but I got to meet the Frouds and get Labyrinth signed and generally had a good time.
I'd reeeeally like to work more on this costume, needs more STUFF.
Dickens Faire & Tea!
Ended the year by being an urchin on the streets of Dickensian London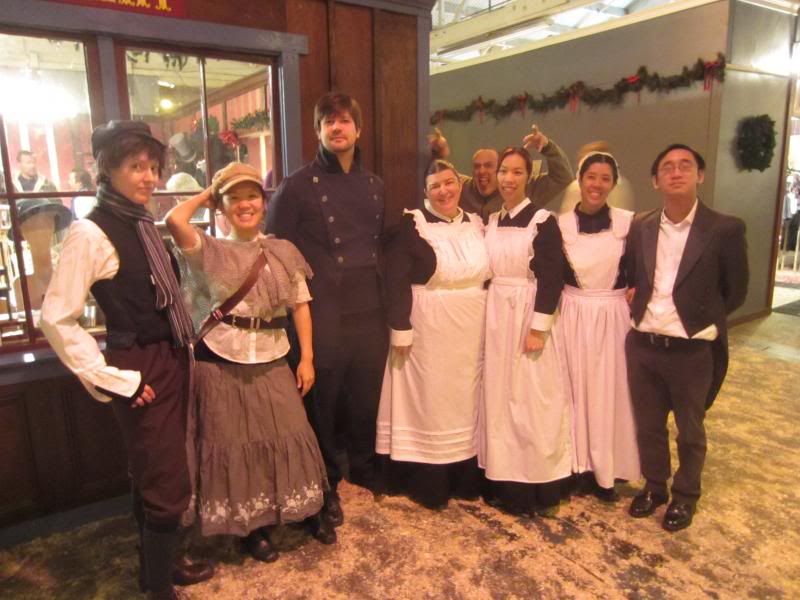 And then going to a super fancy Victorian tea just last week 😀
My plans for 2014 are actually reeeeally small.
More Regency.
More Sandman.
There's some potential Life Things coming up, so costuming is sitting on the backburner. I've been making lots of sewy crafty things recently and hope to continue that in 2014!